Trusted by the Best Clients Around the World.
WHY WE DO
WHAT WE DO
To help you do what you do BETTER!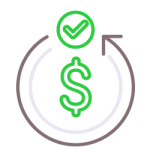 Expand Your Channels and Grow Your Online Business
Across all digital channels:  B2C, B2B, D2C, Marketplaces, Mobile, Omnichannel Retail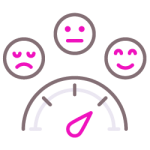 Create a Better Experience for Your Customers
Create a shopping destination where buyers have access to everything that they need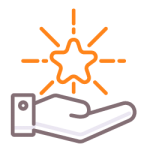 Help You Navigate Complex Technology Decisions
Provide expert and objective advice, while being agnostic to pre-conceived solutions and partners
We Specialize in Digital Transformation for These Ecommerce Platforms You Have Goals, We Have a Plan.
End-to-End Commerce Solutions
BEST TECHNOLOGY PRACTICES
Create the right business model and strategy for your digital commerce initiatives.
Client Testimonials
Marmi Shoes
"We've had an E-commerce website for 5+ years and it wasn't until we teamed up with Peak Beyond that we really started optimizing our E-Commerce channel. What I love most is their vast knowledge on all things E-commerce. Our sales volume would not be where it is today without the help of Peak Beyond, and I couldn't wish for anything more from a partner."
Lawrence Roos,
Director of E-commerce
Carl's Golfland
"Working with Peak Beyond has helped take our online business to a new level. The knowledge and level of detail to each project is something that we appreciate. Peak Beyond has helped us bring on new technologies, solved complex data issues and launch our new website. We look forward to continuing and growing our relationship with the Peak Beyond team."
Scott Morrow,
Director of Ecommerce
Carl's Golfland
Primitives by Kathy
"Peak Beyond consulting services have helped many facets of our business.   Their expertise with NCR Counterpoint POS has allowed us to seamlessly integrate our internal processes with our large commerce presence.   Their advanced knowledge of e-business processes and integration has also created efficiencies in how we act with our broad customer base online."
Michael Shaprio,
Director of Technology Strategy & Services
Primitives By Kathy
St Patrick's Guild Inc.
"St Patricks Guild, founded in 1949, recently had the challenge of having to replace our web platform.  We hired Peak Beyond and not only did they meet our expectations, they went far beyond.  With a common- sense approach and their vast knowledge in retail integrations and commerce platforms, they made our life a lot easier while helping to grow our online business!"
Tim Doran,
President
St Patrick's Guild Inc
Kelli's Gift Shop Suppliers
"Working with Peak Beyond has allowed us to streamline our processes while meeting our unique B2B business needs. With a broad range of commerce experience, Peak has been instrumental in helping us implement technical solutions for our ecommerce website and software integrations. We highly recommend them to any business that wants to leverage their ecommerce potential!"
Glenna Morgio,
Director of Marketing
Killi's Gift Shop Suppliers
Collin Street Bakery
"Peak Beyonds' technical savvy, leadership and management skills helped us exit an unsecure, poorly architected e-commerce platform for a modern, open source version.  These changes helped us significantly reduce our operating expenses.  Peak Beyond is an instrumental partner to help us modernize our platforms for better integrations and reporting."
Evan Rosay
IT Director
Collin Street Bakery
Did You Know?
Total online sales through
MOBILE PHONES
Global online sales through
MARKETPLACES
Buyers active across any
SOCIAL MEDIA
Online merchants needing
IMPROVED SECURITY
Let's create success together
Our clients range from Fortune 500 companies to emerging industry leaders.
We're Proud to Partner with Leading Companies In Our Industry